It's a question we ask when entering a room, but it's also something we want to know at work. Where are the vacation spots that are
so fun, so easy, and so unique
that people keep wanting to visit them? After tallying up last year's numbers, here are the
Top 5 Most Visited Destinations of 2018.


Disney World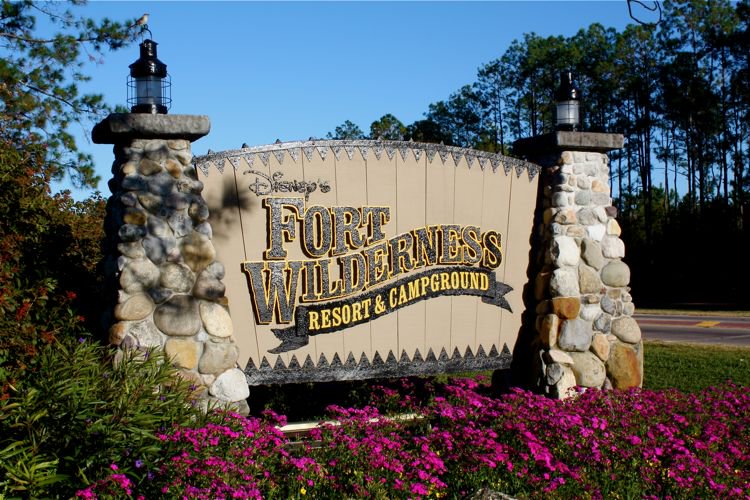 Fort Wilderness is Disney's campground. Located on 750 acres between Magic Kingdom and Epcot, it's all the magic of Disney with the added benefit of being in the woods. Have a campfire and you might be joined by the rabbits, armadillos, or peacocks that roam the ground. We recommend you give yourself
8-11 nights
, round-trip, to enjoy a Disney RV adventure. 
Here is advice on
getting from Fort Wilderness to other parts
of Disney. You can even take a ferry to Magic Kingdom!


Football Tailgating
RVs for football games are fun and affordable. Once you've experienced tailgating this way, you'll never want to be without one. Whether you root for the Aggies, Badgers, Cornhuskers, Demon Deacons, Engineers, Falcons, Golden Flashes, Hokies, Ice Dogs, Jayhawks, Knights, Lobos, Maccabees, Nittany Lions, Owls, Pioneers, Quakers, Rams, Scarlet Knights, Tar Heels, Utes, Vaqueros, Wildcats, X-Men, Yellow Jackets, or Zips, enjoy the game in style and comfort. Call ahead at 
(973) 875-4961
 to rent your motorhome.

Game snacks and meals will be a breeze when you have a 
motorhome rental
 from 84 RV Rentals. Your hungry gang will love the meal you whip up in your own kitchen. Your motorhome comes equipped with a refrigerator, oven and stove to help you make everyone's favorite game time snacks.


Lake George, NY


This is a top destination for first time RV'ers or those who head out every year. It's close, but not too close, so you still feel like you're on vacation. Perfect for a long weekend. And we don't just send customers there. We go ourselves. Every year, our master certified technician Mike enjoys the camping, fishing, and breweries.


Acadia National Park, Maine


East Coasters know that you don't have to spend 4 days driving to Wyoming to see a breathtaking national park. Acadia offers water adventures, quiet bike rides, and views from the heights of Cadillac Mountain. Plus you can stop along the way in New York, New Hampshire, or Vermont. Here is one sample itinerary. It includes quiet carriage roads and ice cream.
What are your can't miss activities when traveling?


NY State Parks – Watkins Glen, Letchworth, and Finger Lakes


This dog found a quiet spot behind one the 19 waterfalls in Watkins Glen State Park.

You can see one of these parks in a weekend. To see them all, consider a 6-7 day trip.

In a recent USAToday poll, the #1 and #3 state parks in the entire nation were located in New York. (The would be #1 Letchworth and #3 Watkins Glen.)

Letchworth's beautiful gorges lend it the nickname the Grand Canyon of the East. (A half-dozen other state parks also claim this title, so make sure you're going to the right one.) For a nice family meal nearby, try Questa Lasagna, featuring a dozen varieties of lasagna (including Greek, seafood, and chocolate).

Hey, where's everybody going?